Virtually identical to that of the video, when there were no constraints for driving licenses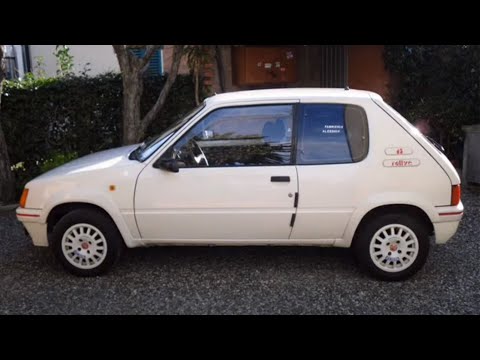 It was equipped with a 1.3 petrol engine, powered with twin carburettors which gave the car 103 hp with a top speed of around 195 km / h times from 0-100km / h in 8.7 seconds !!!
Yes, I ate a little ', a push was made 10 km with one liter of petrol.
The combination of low weight of the car but great power allowed the car to check performance that outperforms higher end cars.
I remember, in particular, a race three in the morning on the seafront in Alba Adriatica against a Fiat Uno Turbo.
Equipment virtually non-existent. Soundproofing needless to talk about one of the merits of the car was indeed feel the vortex of fuel along the carburetors when affondavi the pedal.
The only concession they were stickers with the beautiful colors of Peugeot Talbot Sport present on the grille, on the doors and on the back that have made ​​history, a distinctive feature of these models.
In short, it was uncomfortable, drank like an alcoholic but gave much satisfaction especially on roads with many curves as Tronto to Controguerra.