The TEDx conference in which you are trying to share and promote ideas worthy of being spread with talks spanning a wide range of topics including science, art, politics, global issues, architecture, music and more.
This year I was at TEDxBologna and I witnessed the interventions really interesting but what struck me most was the presentation of the Christian Zioli "When we stopped to have fun."
In addition to the sympathy of Christian, the intervention has placed me in front of a "new" and perhaps more correct definition of fun is not just having fun at a party, it is synonymous with challenge, concentration and alienation of reality. When any activity takes us so much that we forget fatigue, forget to eat, and we focus on that task then we're having fun. Think of the chess players, who runs or to our children as they play in front of the computer. They have a smiling face or concentrated? Yet they are having fun.
I am lucky to have a job that, within the meaning given by Christian fun, I enjoy it and I think it is a prerequisite to survive in a healthy mind in a society that stresses for large part of our day.
Beware of Christian Zioli and also try to understand you if and when was the last time you really had fun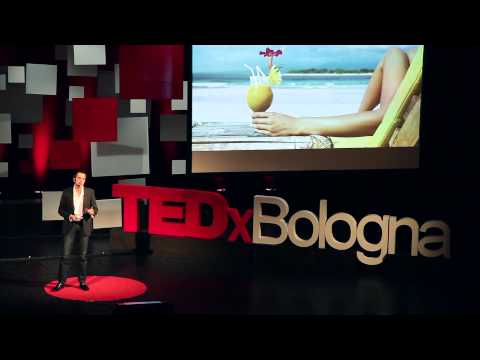 This article has been viewed 236 time