Many people, intrigued by my previous article, are signing up for eRepublik but find some difficulty in starting to play.
So I planned on doing this video in which I explain how to start playing, starting from the registration and the first steps to conclude with things to do every day to go up a level.
Say that the video below takes you until you find the level 3 and then start your career as a soldier.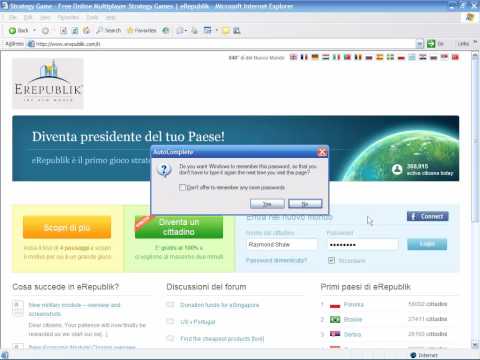 When he does a little 'how does this career, I promise to do another video NEOFIL to introduce new things that we certainly will do once you pass this first hurdle.
This article has been viewed 16 times