With this article we begin exploring the world of DJ and mixing or mixing audio journey that will lead us over time to learn the basics and techniques to carry out a perfect compromise between two music tracks.
Then we go immediately to meet the main tool that will accompany us throughout this educational activity and music: the console Hercules DJ Control MP3 e2
last born between USB DJ console.
In future articles we will unravel the life and death of this small but great miracles prodottino. For now I give you only some information on DJCE2 that, as anticipated, is a pure console USB mode MIDI. This means that it has no sound card in it and must therefore rely to a PC for file management, audio, and output, headphone cueing.
The console comes with a limited version of the software Virtual DJ which still starting to work and promises hours of fun with mixing and scratching. Of course, as always, if you want to make the leap and become a DJ is a must step to the Pro version of the software.
Hercules DJ Control MP3 e2 costs about them in hundreds of dollars but that is all as encloses a small, lightweight product all you can ask for in a simple and efficient to manage their own musical creations.
Finally I leave you with the video showing the opening and the contents of the packaging and the installation of the drivers and the limited version of Virtual DJ.
Advance, from the outset that, in the next article on this topic, we'll discuss in detail the individual elements of the console and how these elements are remapped and used by Virtual DJ.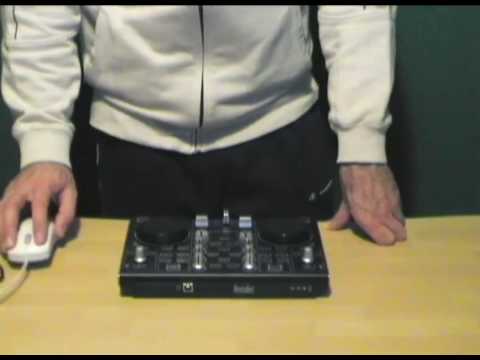 This article has been viewed 17 times