How would the Earth as it was some of the most alluring of the Earth if it Evessa rings similar to Saturn?
In this video produced very good and informed decisions, some elaborations of the Earth from space with the rings and, in perspective, the rings seen by various world capitals.
In fact, the rings, if there really were, would be perpendicular to the equator and appear from a location near the equator, as a thin strip light
but would his utmost in our latitudes
then, closer to the poles, becoming larger and larger, but down along the skyline.
The video deserves to be seen for the precision with which astronomy has been realized and for the apt choice of 'Ave Maria di Shubert.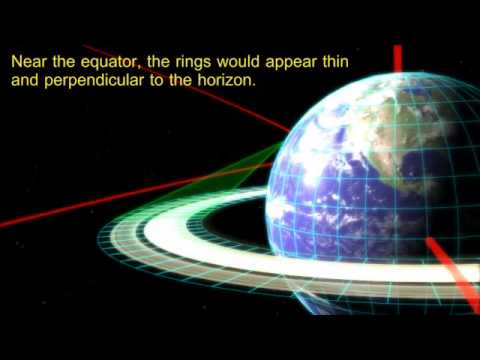 This article has been viewed 167 times
3 Responses to "The Earth but with the rings of Saturn"