Night of revelry in Micso. I Micso men in action for several renumbering and replacing the old and trusted IPTables Linux firewall appliance with a "brand".
Of course it was also a time to give a "Pulitini" to harness that, like any good network administrator knows, tends to produce "dead wood" in industrial quantities.
Here, for example, in the photo below Vinz during the extension of the network of server farms from / 26 to / 25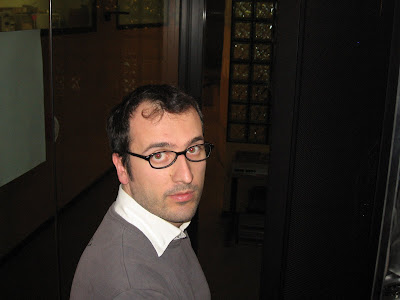 Highlight of the evening, cutting the cake of thanks by Don Paul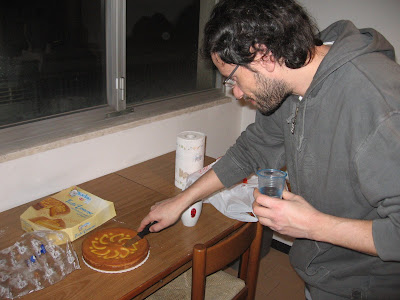 Frankly, I have to admit that I had predicted a conclusion of the work and side-effect "no earlier than 05:00 and instead to 02:00 These are our bold young people can hang the logo" / 25 ready "for the photo memorial rite
From left to right, Norm, Emi, Sugo, CEO, Vinz. Now, the face rated more alienated. All other photos here.
This article has been viewed 173 times