I was left with the doubt of how to attack the third section to the other two so that the whole is ripegasse inward so they do not then have pieces of cloth to the outside.
Fortunately the idea was given me by our graphic Pierluigi. Attach two strips on one another and use two hinges to make the strip thickness is needed to allow to fold the third section on the other two.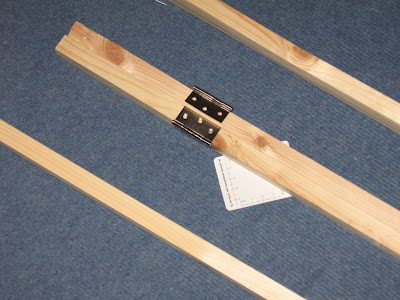 As you can see the idea had by Pierluigi was really clever and it worked perfectly.
That's because the skeleton of GreenScreen in extension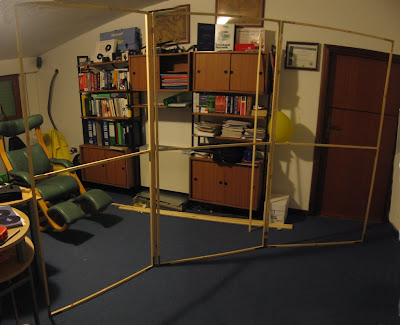 and here it folded.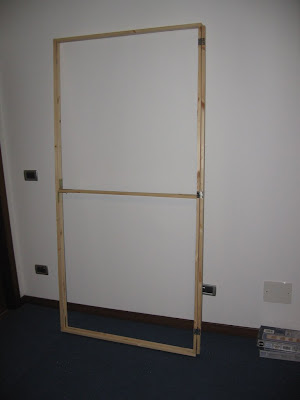 Now I just have to find the GreenScreen.
This article has been viewed 199 times